Summer 2018
Is it maintenance, carelessness or something else?
The job of safety at sea this summer was marked by fires of large and small vessels. There were fires on the mainland and islands, and compared to last year, this time there were significantly more fires at sea on boats.
The beginning of the season was marked by a fire on a fishing boat near Zadar, which was not saved in the end. Almost every day we had some report of yachts on fire. The largest ship on fire, we witnessed at the end of August, was a 50-meter yacht that burned to the ground near Peljesac. The fire that occurred in the Dalmatia marina itself, whose flames licked other boats nearby, was one of the most successful struggles of local firefighters to locate and save the endangered property.
This is what a burnt wreck looks like when it comes to dry!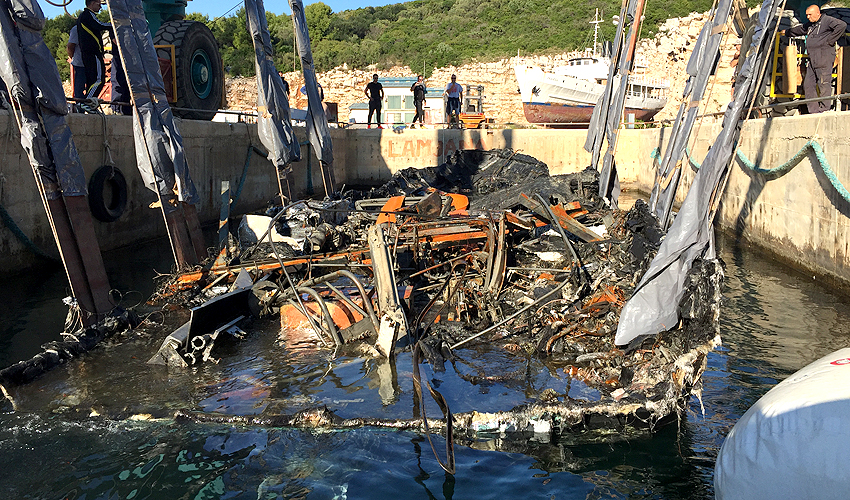 Among many ships set on fire this summer were all sorts, from small speedboats burning at pumping stations, to medium-sized sailboats that burst at anchor, to burning fishing boats on the high seas and huge yachts whose picture is in the title.
The reasons why a fire occurs are difficult to define, but the most common reason is poor maintenance, carelessness and irresponsibility, and there are, of course, arson fires whose reasons we will not go into. The reasons are always bad, and only very few ships burn for reasons that could not be foreseen and prevented.
The EmergenSea network is not specialized in firefighting, but we have participated in several crew rescues from burning sailboats and motorboats, and later in the removal of burned wrecks. In all such situations, it is very important to remove the burnt wreck immediately from the bottom to prevent fuel and oil from spilling out. This is what the sea surface looks like above the burnt wreck after 7 days of sinking.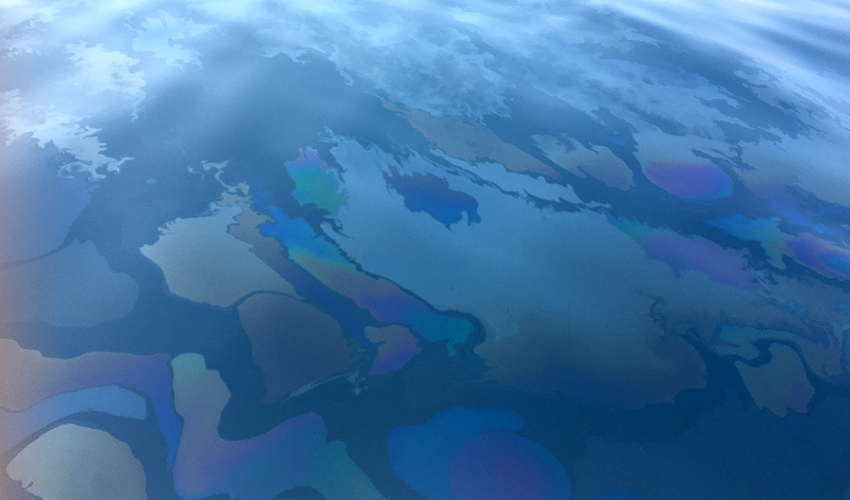 You can see the gallery of our pictures with unusual scenes of burning vessels below.