Safety at sea
Safety at sea
is definitely the first thing you must bear in mind before starting your navigation. It's a known fact that sea can be disarmingly attractive in one moment and already in other it can change its deceptive nature and turn into the biggest nightmare you have ever experienced. Anyone who has miles in his "travelling shoes" has probably felt it on his own skin.
Sea safety is
therefore
crucial
, and the knowledge, skills and safety equipment mandatory part of every voyage.
Safety first is the slogan that adorns the deck of majority of ships around the world. With this slogan in mind, the mission of
EmergenSea network for help at sea
is to
permanently promote safety at sea
in terms of nautical tourism, and our goal is to keep Adriatic Sea and Mediterranean as safe destination as possible.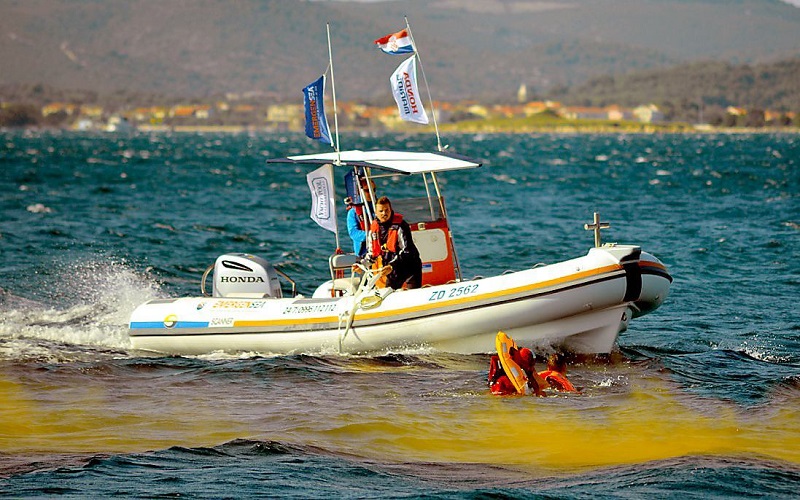 Advices and necessary steps for achieving safety at sea
Safety is mostly a matter of prevention! Assuming that we have all the necessary knowledge and skills let us count all the esesential preparatory work to ensure ourselves a safe navigation.
Before leaving the safe port you must:
thouroghly examine the weather forecast

become familiar with the specifics of the planned navigation route

check and test your safety equipment

- recommendation: use lightweight self-inflating belt - because of its practic design it can be worn during the whole navigation

prepare corridors for safe movement on the deck and in boat interior

prepare for emergency procedures

- adjust your VHF to channel 16, prepare the numbers of SAR and EmergenSea call center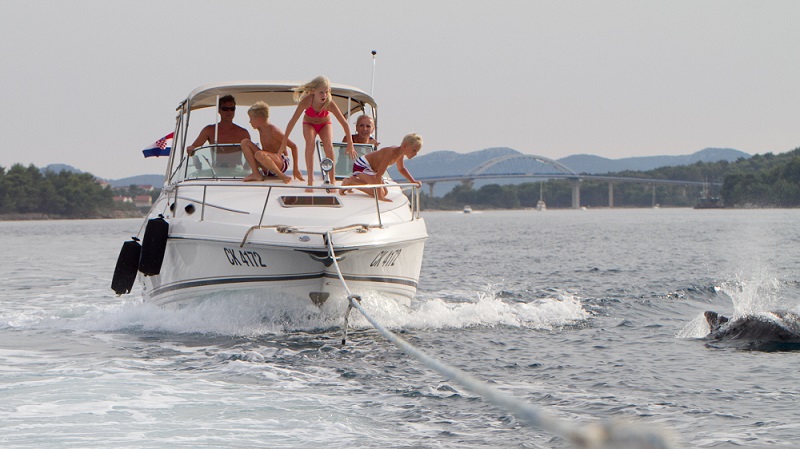 Once you check-marked all these tips you are ready to sail out, remains only a question to whom and when to place a call in case you need help or assistance.
Important:
when calling for help you should know that civil services such as SAR center, police, maritime authorities and 112 centar send their vessels to your position only if lifes of the crew members are threatened, while services such as EmergenSea provide help in cases of rescue assets ( engine failure, rope in the propeller, towing, transfers, advices on weather forecast and navigational area etc.)
How to place a call for help?
Sometimes you just cannot solve the problem on your own? You need help of another boat and a pair of hands more? All afore mentioned advices will help you prepare for safe navigation but in case you should need help we suggest you to call EmergenSea network for numerous reasons, such as the fast arrival to your position, effective assistance and priority of intervening for EmergenSea members.
Our operators will do their best to help you calm down the situation on board and advice you on precaution steps while the intervention vessel is on its way to you. With us you will never feel abandoned or helpless. By calling us in time and being calm in stressfull situation you will contribute to your own aid as you will be able to give us the key information to assist you.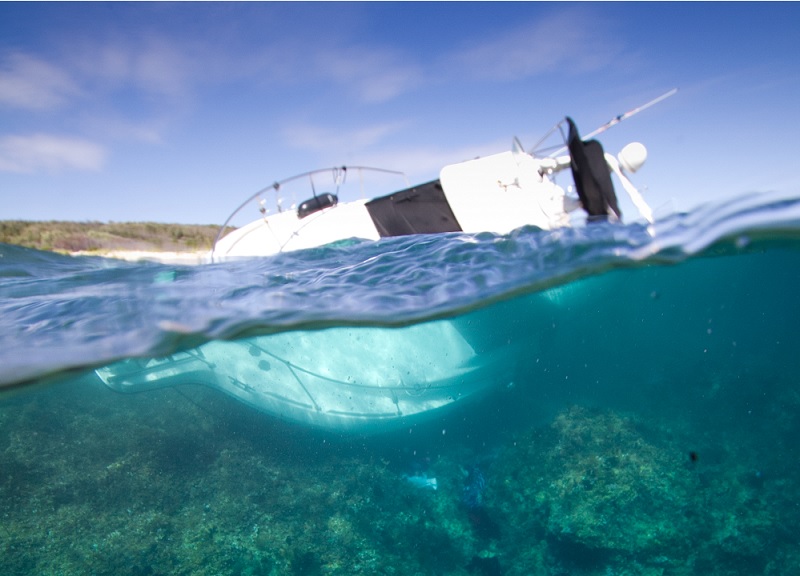 If you call EmergenSea in case your life is endagered, our operators will immediately inform the relevant civil service and if needed on their request head to your position and solve the problem in coordination with SAR national center.
Becoming our member you get a number of free benefits that are all focused on the security of your navigation and help when you need it most. What the most is the fact that whether day or night during the whole navigational route you have a partner whose only concern is your safety 24/7. We recommend you to enter our call centar number 0996 112 112 in your phonebook.
The ship is safe how safe is his crew!
As a part of
promotion of "Sea Safety"
our network in cooperation with Yacht Pool International and Lalizas - Marina Stores organized a presentation of safety equipment at fair Biograd boat show 2015 & Portoroso 2016. On this occasion was presented the use basic safety equipment that each vessel should have and consists of the following elements:
handheld flares

signal rocket with parachute

the buoyant smoke signals

life jackets (for children and adults - we recommend inflatable)

lifebuoys with automatic light

life raft (poster with instructions for use)

thermal protective suits

the assets against loss of body heat (hypothermia)

fire extinguisher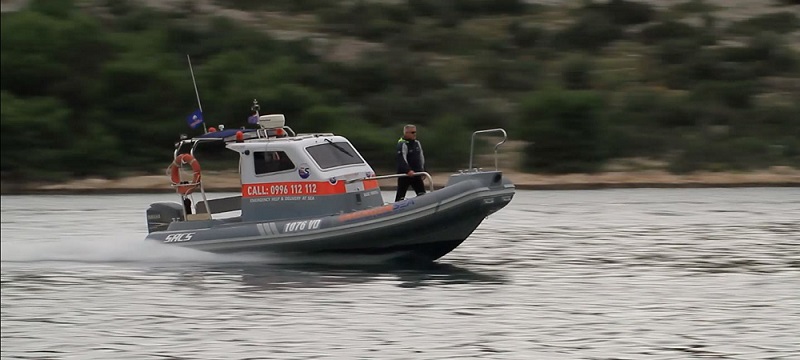 In the end we advice you not to borrow the mandatory safety equipment for purpose of yearly examination of your boat but to keep it in your boat all the time and check it periodically because your boat is that safe as yourself are!
Your EMERGENSEA Team