Rescue operation at Komiža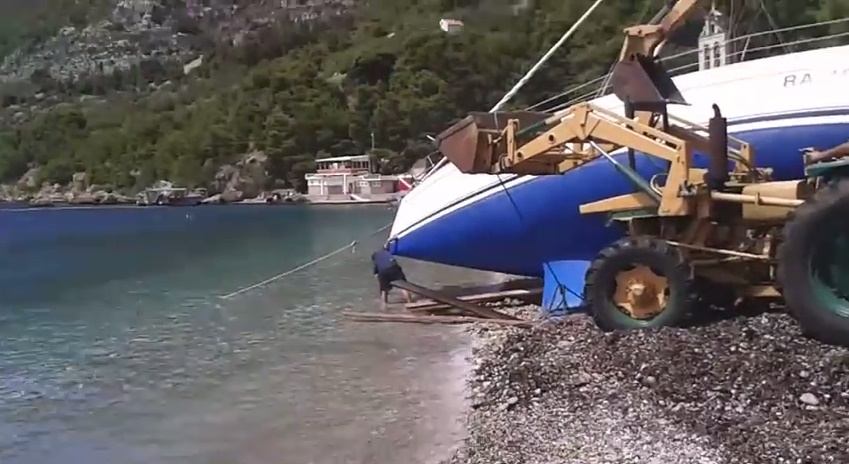 A violent southwest storm in Komiža (island Vis) stranded a badly moored sailing boat on the shore. Not only did it touch the ground but it finished almost completely out on the gravel beach.
In the following video is the rescue operation organised and coordinated by Emergensea base Komiža.