General terms of ES membership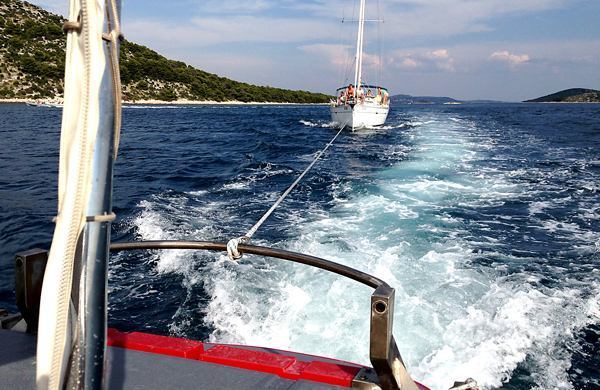 GENERAL TERMS OF MEMBERSHIP
Article 1.
Subject and duration
1.These General terms regulate the relation between Emergensea network of contractual partners who organize service for help at sea (hereinafter referred to as ES) and subscribers to ES membership (hereinafter referred to as Member)
2. 2. Charter Pass memberships refer to a person as a member no matter the nationality or residence. In Start and Standard membership boat is the member, in ownership of either private person or company.
3. 3. ES member agrees with these general terms and gives consent to collection, processing and usage of his/her personal data as well as the exchange of the same with contractual ES providers if necessary for providing assistance. ES is obliged to keep and share the data only with consent of the owner and only for purpose of providing assistance.
4. 4. ES membership fee is paid in full and membership is activated 24 hours upon receipt of the payment.
5. 5. ES is obliged to issue an ES membership card with an indication of the membership model (free service package) to the member within 10 days of receiving the payment, except in the case of purchasing a CHARTER Pass package. Membership and its benefits are valid strictly for the boat set out in application form regardless of who is manoeuvring the boat, or for skipper in case of Charter Pass membership.
6. 6. Membership is valid for one year from activation date and it cannot be transposed to other boat or person without written consent of ES. Charter Pass membership is valid for 7 days upon registration.
7. 7. ES network is available 24 hours a day from April 1st to November 1st, and from 09 am – 04 pm during the winter period. ES call centre is reached on the GSM: 0996 112 112.
Article 2.
Models of membership
1. START package............membership for boats up to 24m regardless the use of the boat (private or charter).
2. STANDARD package…….membership for boats for private use. According to boat lenght it is divided in categories Small, Medium, Large, XL and XXL.
3. CHARTER Pass......Membership for skippers on a chartered boat. Valid for 7 days.
4. PROMO Pass.....Voucher code as a present from your marina or boat service. It is exclusively for promotional purposes and cannot be bought at our site.
Note: If boat is catamaran ( 2 hulls ) the membership fee will be multiply by factor 1,5.
Exp: catamaran of 10 meters length is considered as a boat of 15 meters
Article 3.
Membership benefits and territorial coverage
1.START
Purchasing START package member gets discount on all interventions during the membership validity. Discount is applicable to official ES price list of the country where member is navigating. Territorial coverage in all states where ES is operative in accordance to specific law regulations of each state. Applicable discount is 30% on services in Croatia, Slovenia and Montenegro and 15% in Malta.
2. STANDARD / CHARTER PASS / SKIPER PRO

Purchasing one of the above listed packages member is entitled to one free intervention within the membership validity. The free of charge interventions are listed below.
Standard and Charter pass memberships are covered in territorial waters of Slovenia, Croatia and Montenegro.
3. Free service:
10 NM of arrival to the position plus one of the following:
- Towing up to 10 NM
- Accompaniment of the boat up to 10NM Assistance
- Assistance in entering the port for boats with disabled manoeuvre
- Re-floating in cases of minor a-grounding
- Diving services up to 30min
- Engine parts or fuel delivery (fuel or parts member pays separately)
- Transfer of 2 passangers ( for each additional passenger price is 10 eur per pax)
4. Any of the afore mentioned services can be used once and only one service as free of charge. All other provided services which are not part of the free package or exceed the free service shall be charged to the member as follows:
- in the full amount according to the official price list discounted for 30%, if the service is not included in free package or
- in difference in price for the part of the service exceeding the free of charge limit (exp. In case the service is towing 20Nm, 10Nm of towing is free of charge and the rest 10Nm shall be charged with 30% discount - membership price list).
MEMBERSHIP PRICE LIST is the official EmergenSea price list discounted for 30%
5. Once the member has used the free of charge service all other services within the membership duration shall be charged according the prices for members.
6. 6. In offer to ES members are also discounts on programme of ES partner companies which are listed on the web site http://www.emergensea.net/
Article 4.
Change of ownership
1.
2. 1. If during the membership validity occurs the change in ownership of the boat, the benefits apply regardless because boat is the member.
2. If the owner of subcribed boat changes the boat - membership cannot be transferred to another boat except in cases ES gives written consent.
3. In cases boat sells the boat or for any other reason cannot use the membership benefits on subscribed boat, he cannot use these benefits as a skipper on another boat except in cases ES gives written consent
Article 5.
Providing assistance
1. ES is not Search and Rescue nor 112 services. It is a commercial service for help and delivery at sea. In case of a distress call ES shall immediately inform SAR and other appropriate authorities and act according to their directions
2. ES call centre is reached on the GSM: 0996 112 112 for emergency situations or 098 306609 – for info
3. ES provider shall seek to come to intervention location as soon as possible. Members have priority in intervening except in cases of high urgency where there are crew or members of another boat in greater danger.
4. Weather conditions might be a restrictive factor in service providing so ES shall not intervene in case the situation might bear risk of any kind of loss or damage. In such case ES shall immediately inform the SAR and other relevant authorities
5. During the intervention ES is not responsible for persons or subjects on the endangered boat. They are the responsibility of a skipper or crew in charge of the boat.
6. ES member is obliged to respect and consent to the terms of ES provider practice and to act according to ES operator instructions untill the arrival of ES craft to the position.
7. ES shall, when considered necessary, fill out the form of completed intervention which ES member shall need to sign.
8. In case ES member seeks service from any other except ES provider no reimbursement is possible.
9. In application from 01.04.2016. and applies to the following changes
10. Any disputes that might arise from these general terms of ES membership if not possible to solve in peaceful manner shall be settled in the court of law in Zadar
Article 6
Cash Refund
1. Based on a request for return or replacement, Alimar Skiper Sistemi d.o.o. shall refund the amount paid to the account of the Registered User stated in the request, or replace the product with a new one within 14 days.
Your EMERGENSEA Team