EMERGENSEA fleet
ES Fleet today and tomorrow
The ES fleet in Croatia today is made up of 8-10 meters SAR ribs powered by inboard or outboard engines up to 350 HP. Our boats certainly represent the perfect compromise of weight, practicality and strength that guarantees both speed and thrust depending on the need. Equipment and design of these inflatable ribs are result of experiences of many who have been doing this business for many years.
A recent breakthrough has been achieved in the direction to the faster, more economical and firmer Alu-Hull Rib's. The
HIHGFIELD Patrol 860 SAR
is such a rib and is designed according to the ES skipper instructions. In the ES network, there are currently 2 Highfield Patrol SAR with HONDA engines of 250 HP.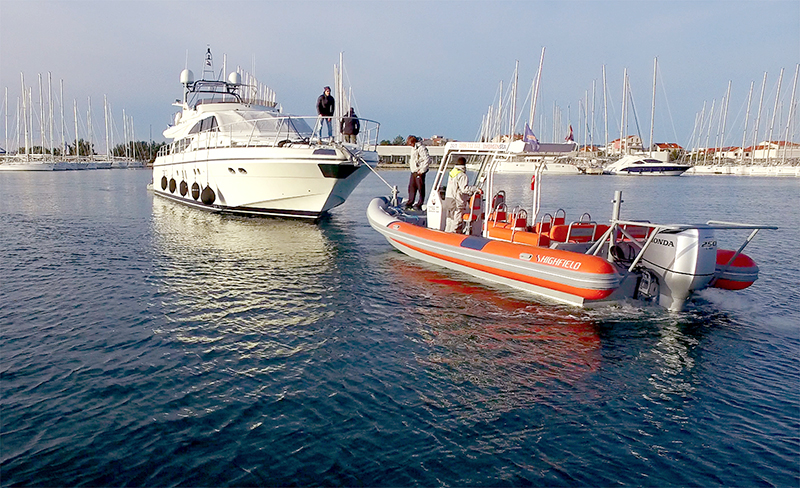 One of the first SAR vessels to initially enter the ES network was the RIS Marine 850 SAR with 300 hp internal engines, which has just gone down from project office into the workshop, and it was a big news in the line of the Croatian SAR offers. Today we still use them in Milna on Brač, Korčula and Herceg Novi in ​​Montenegro.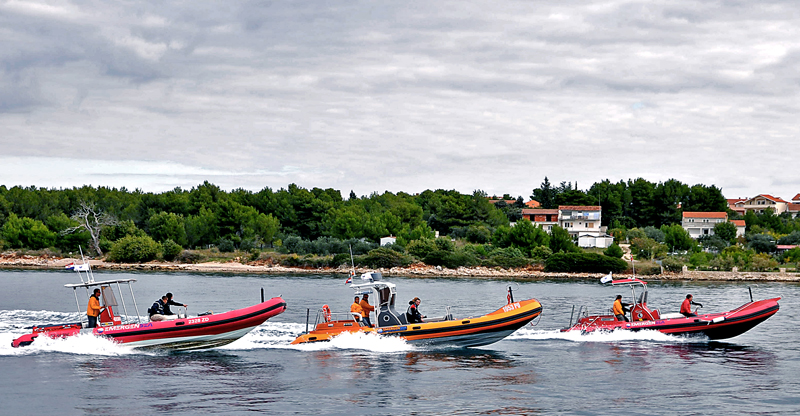 In 2013, the fleet at the ES base in Zadar was strengthened by the SCANNER 800 with a Honda engine of 250 hp. The design of the T-top, towing equipment and internal ergonomics was done by hand by skippers at the Zadar base. Excellent at sea, maximally economical and usable for all needs as the auxiliary vessel of ES base in Zadar.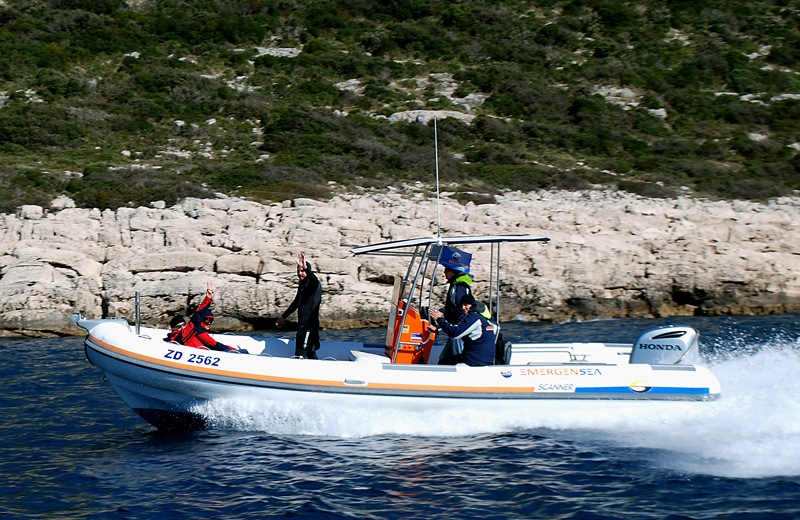 Our ES base in Komiža on the island of Vis dates back to the very beginning and is a fundamental pillar of the EMERGENSEA network. The 8-meter-long dinghy with 80 cm diameter tubes, weighing almost 3 tons and extremely deep V is a product of the Argentine manufacturer FeraMar. Top choice for heavy seas in the vicinity of Vis.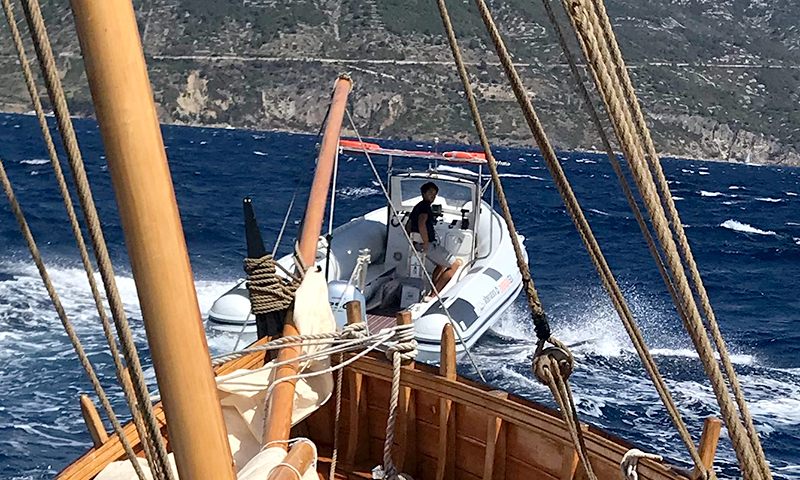 In 2015, the ES base in Mali Lošinj joined the network of the inviolable -M 46- By OLIMP! Two diesel engines of 700 HP each, Ulman suspension seats and a length of 15 meters guarantee search and rescue in almost every state of the sea.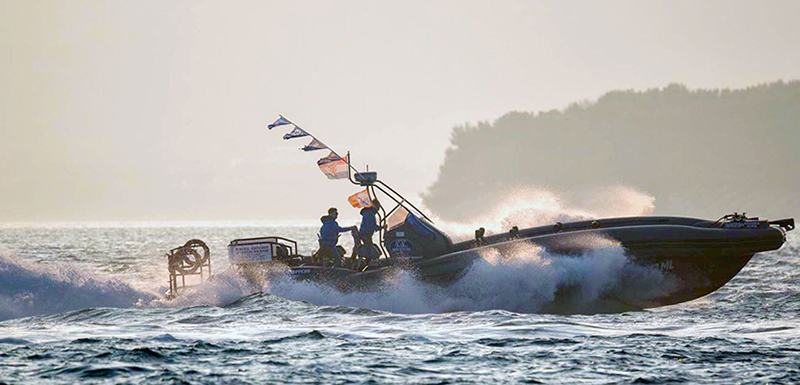 The base on Hvar was established in 2016. The crew joined with COLNAGO 40 Alu-Hull dinghy with a length of 12 meters and 2 YAMAHA engines of 225 HP.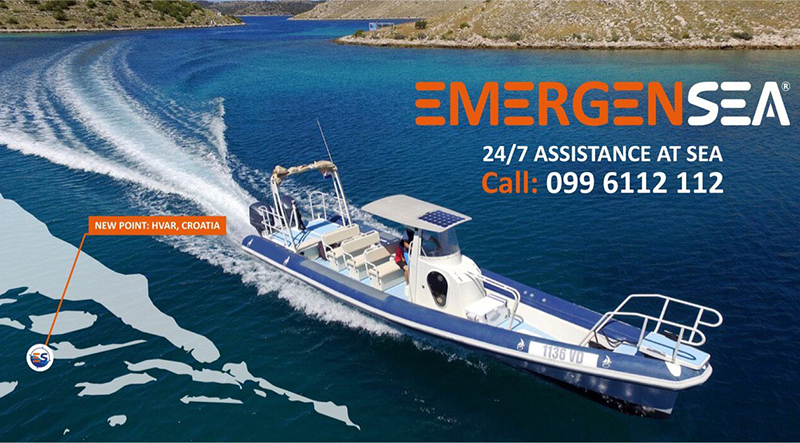 The future of the ES fleet will be based on the SAR vessels from the HIGHFIELD workshop which shall be designed by ES network riders according to their own experiences and needs. The first such rib arrived in Base Zadar in 2016.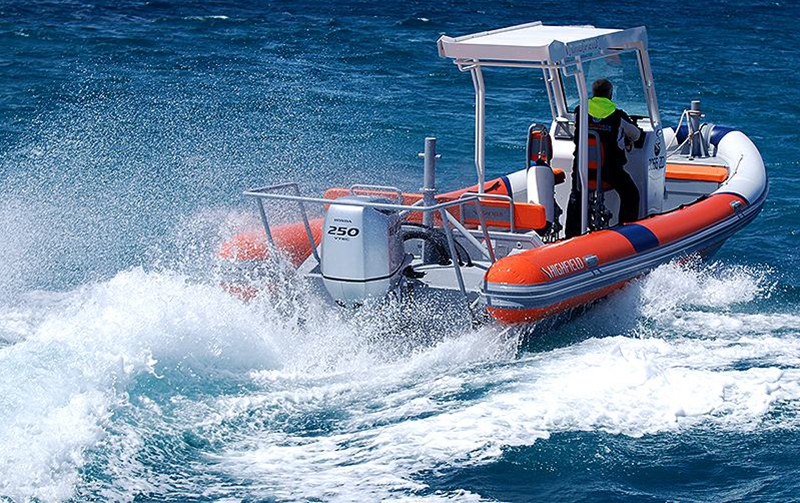 New base in Novi Vinodolski is equiped with new HIGHFIELD Patrol 760 SAR and Honda outboard 250 HP with max speed over 50 Kn.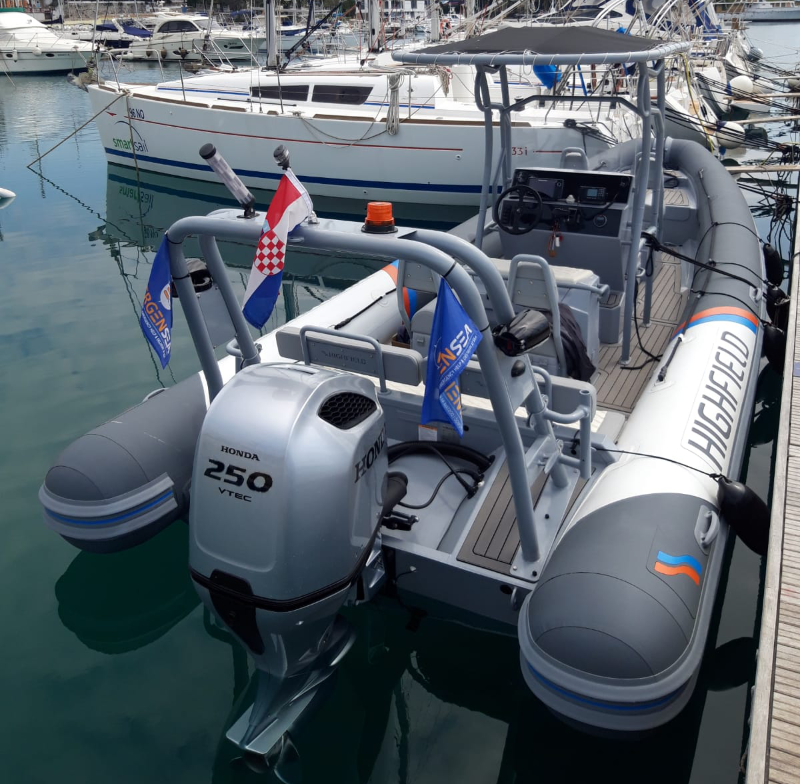 Your EMERGENSEA Team