ES Fleet today and tomorrow
The ES fleet in Croatia today is made up of 8-10 meters SAR ribs powered by inboard or outboard engines of up to 350 HP. Our boats certainly represent the perfect compromise of weight, practicality and strength that guarantees both speed and thrust depending on the need. Inflatable ribs equipment and design is a set of experiences of many who have been doing this business for many years.
Tehnomarine 1000 is 10 meters long with 2 outboard engines SUZUKI 300 HP. Radar, infrared night view, thermal radar for body recognition in the sea, electronic charts on a large screen for a skipper and his assistant etc. Telecommunication equipment except standard is backed up by AIS system, and also in the deck there are firefighting generators...an ideal machine for Search and Rescue, as well as assistance at sea.
A recent breakthrough has been achieved in the direction to the faster, more economical and firmer Alu-Hull Rib's. The HIHGFIELD Patrol 860 SAR is such a dinghy and is designed according to the ES skipper instructions. In the ES network, there are currently 4 Patrol 860 SAR with one or two HONDA engines of 250 HP.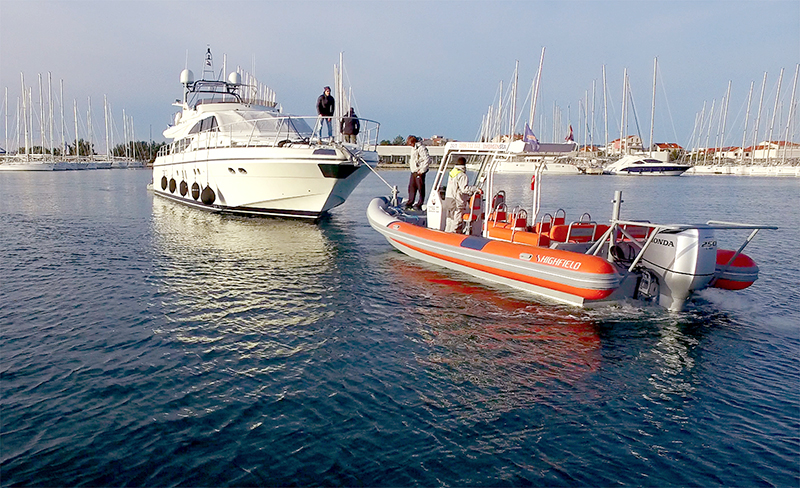 In the season 2010 EMERGENSEA fleet was extended with 4 new excellent boats. It is RM 850 SAR , which has just gone down from project office into the workshop, and it is a big news in the line of the Croatian SAR offers. Backbone of EMERGENSEA fleet consists of Rib's with inboard engines, the size of 9 meters,well balanced weight of up to 2,5 tons. Their strong engines (8 cylinders - 270 -350 HP) certainly represent a perfect compromise of weight and strength, which guarantees the speed and hauls as needed.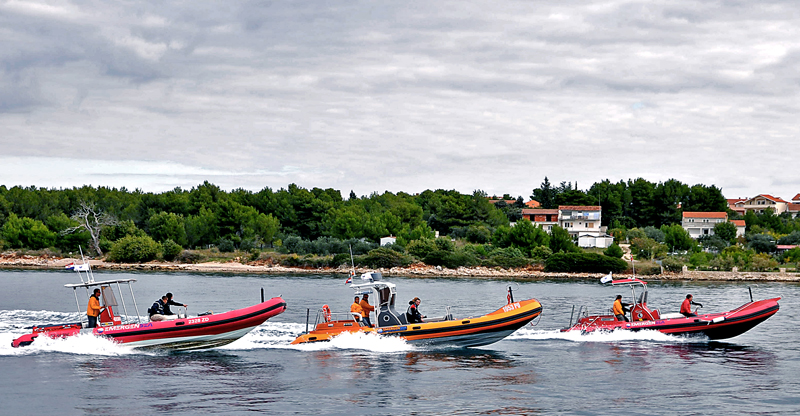 From 2012 EMERGENSEA network covered Italian coast with almost 30 basis. New Dorado 1000 powered by two diesel engines ( 2 x 220 HP ) and complete SAR equipment. First two Dorado 1000 lounched in Lignano Sabiadoro Italy.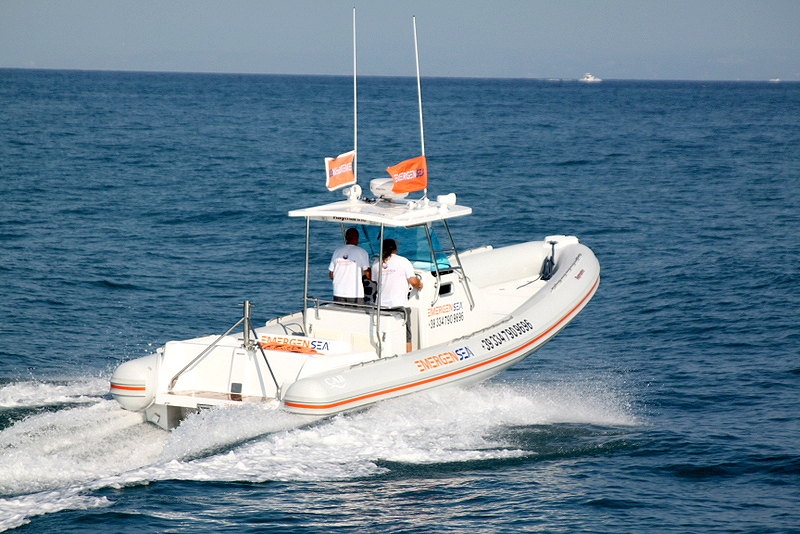 New Scanner 800 powered with HONDA MARINE BF 250 launched spring 2013. All design was hand made by very expiriance EMERGENSEA skippers. Deep V shape allow Scanner 800 to go to heavy sea.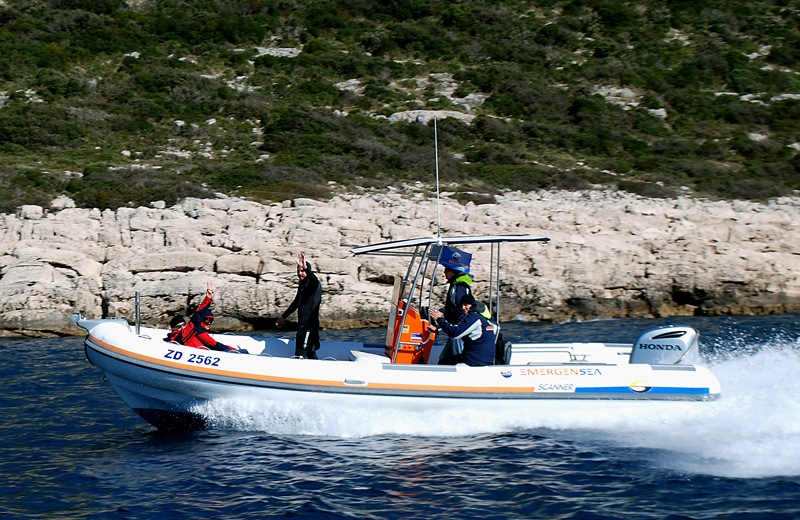 In 2015, the ES base in Mali Lošinj has joined the network untouchable -M 46- By OLIMP! Two diesel engines of 700 HP, Ulman suspension seats and a length of 15 meters, all guarantee Search and Rescue at almost every state of the sea.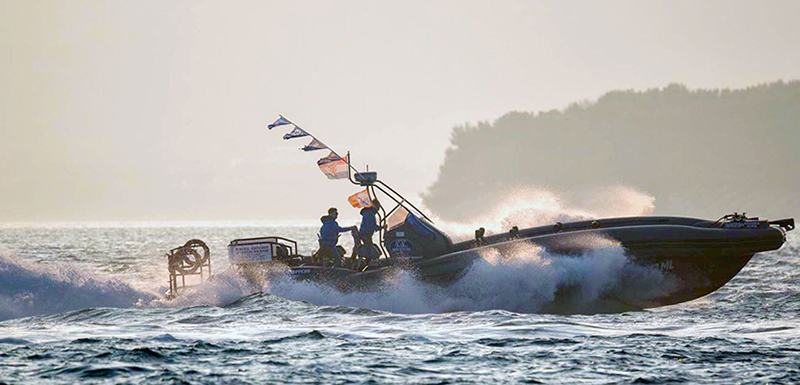 The base on Hvar was established in 2016. The crew joined with COLNAGO 40 Alu-Hull dinghy with a length of 12 meters and 2 YAMAHA engines of 225 HP.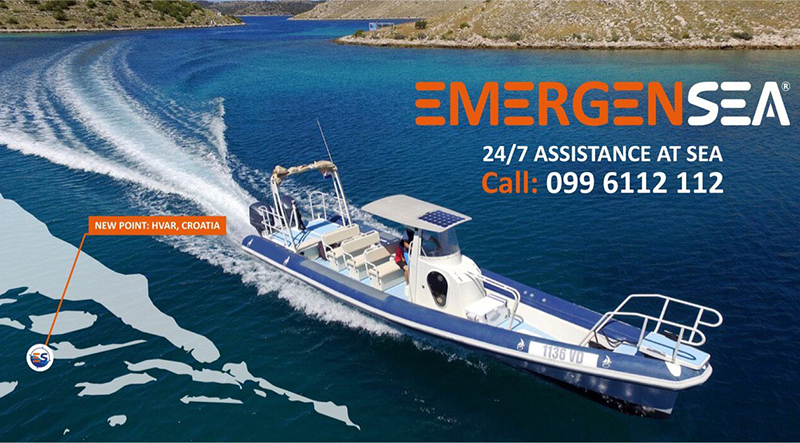 A few boats especially constructed for towing and trawlers particularly suitable for the long tow destination. One of those SAR boats is constructed 1989 with to engines. Every engine is equipped with shaft-generators to run strong water pumps. This boat is perfect for heavy interventions, 12 meters in length, are based in Crikvenica. This heavy duty SAR boat working in the northern Adriatic area.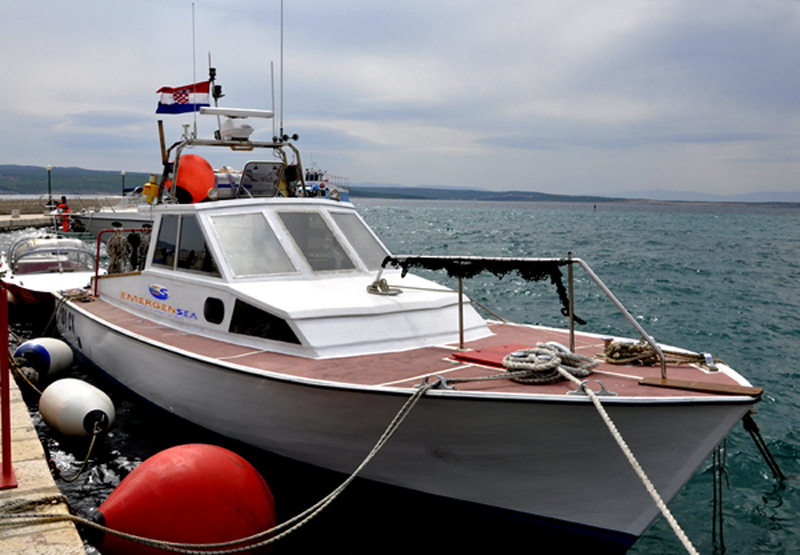 The future of the ES fleet will be based on the SAR vessels from the HIGHFIELD workshop that will design ES network riders according to their own experiences and needs. The first such dinghy arrived in Base Zadar in 2016, and from then on there were another 3 at the Base of Sibenik, the Old Town of Hvar and at the port of Ploče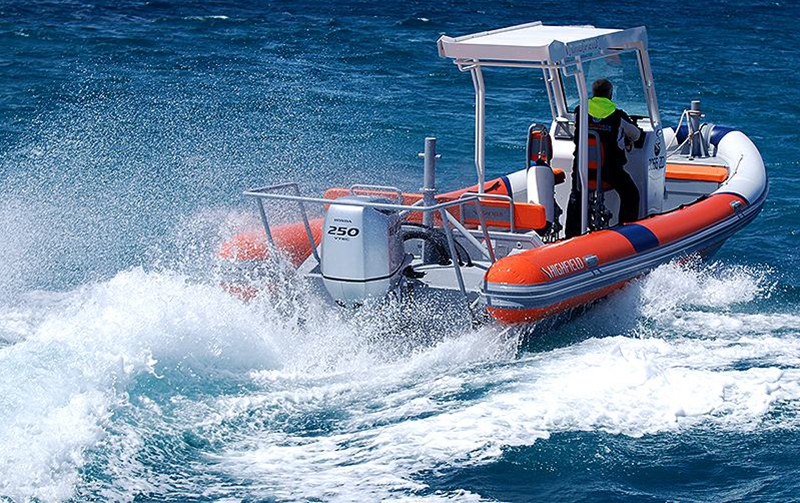 Your EMERGENSEA Team