Downburst phenomenon
In the night from 07.07 to 08.07 2019, around 11 pm, a rarely seen and experienced meteorological phenomenon the
Downburst
occurred. However, let's leave the Downburst phenomenon to experts to discuss it (if you are interested in the portal
morski.hr
, Ivan Toman explains what happened in the Zadar avatar and what the Downburst phenomenon is), and it remains for us to count all the calls and interventions we have since that night at 11 pm, and for the next 4 days, received processed and done. Here is a pictorial description of the Downburst phenomenon in the image below.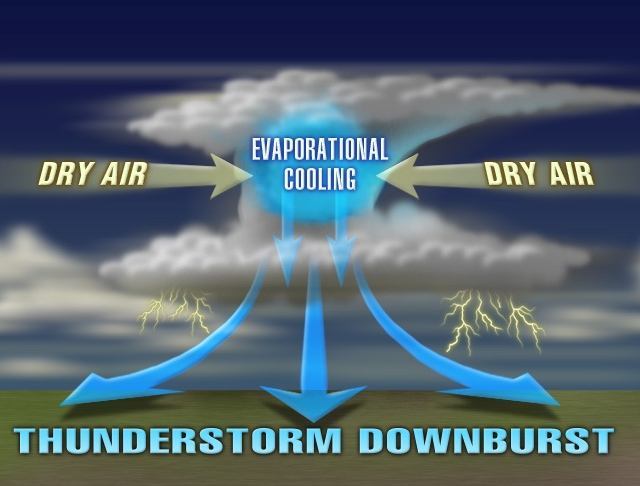 Literally in 11 years of doing this business, there has not been such a flood of yachts and boats as this time. Although the warnings were quite serious and clear, and the vessels were anchored, moored on secure positions, there was no escape for many. The storm was short but of such intensity and strength (especially the wind that blew from above the clouds and confused and beheaded even the most experienced) so the tribute was paid by the best professional skippers (an example that happened in island Molat where sailing instructors were a little overconfident in their experience and knowledge), and for the less experienced not to mention.
From the moment the storm arrived, so all night and the day after this storm, the emergency phone did not stop ringing. One team from Biograd immediately set off into the night and towed 7 boats in a row that day. How is that possible ... this picture gives us the answer to that question!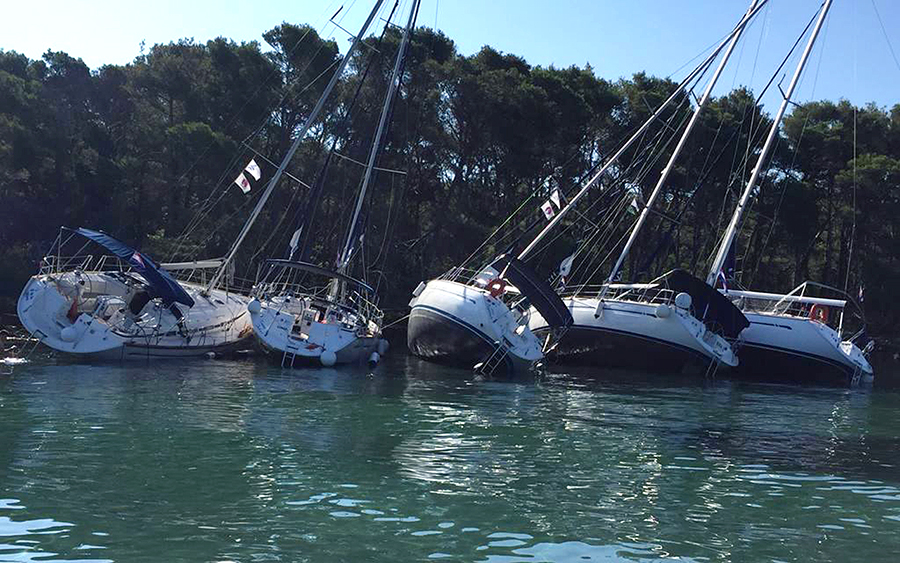 Today, July 10, after 3 full days without a break, we are again preparing for some more difficult twists and turns that had to wait, so we left them for the end. This catamaran in the picture below had to stay last on the 'To do' 'list.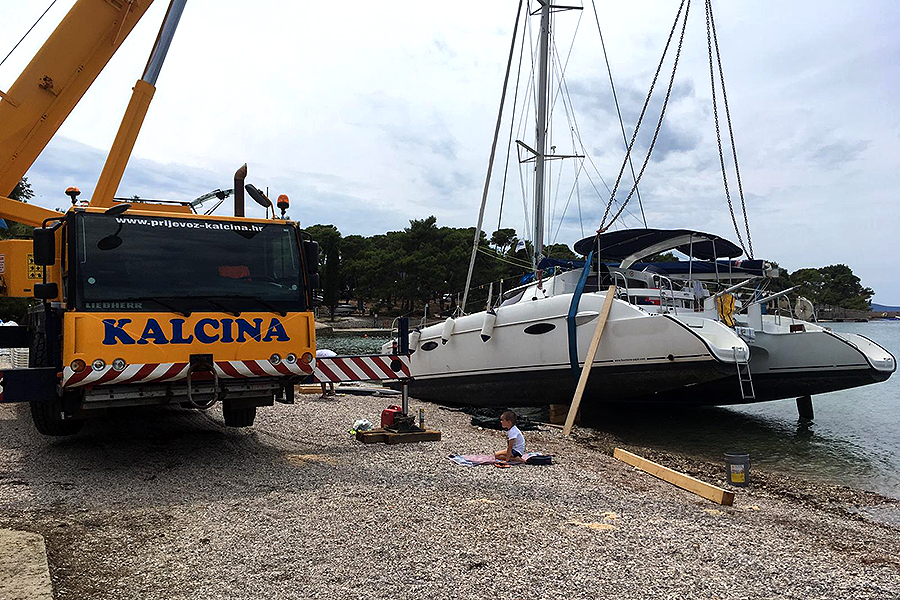 PHOTO: Retrieved from https://www.meteogiornale.it and the EMERGENSEA archive.