Base Novi Vinodolski
The beginning of the 2019 season brought a new base in Novi Vinodolski (in cooperation with Smart Sail d.o.o.), a new office in Pula and a new main office in the marina Kornati in Biograd. Novi Vinodolski with its new base will significantly contribute to the safety of vessels in this turbulent area.

Smart Sail (completely ecological charter company) located in 2 marinas (Marina Baotić in Kaštela and marina Novi in ​​Novi Vinodoslkom) has opened an ES base in marina Novi. The vessel that came to the base is the new HIGHFIELD 760 SAR with a Honda of 250 HP that reaches maximum speeds of up to 50 knots. In the stormy sea known for the Bura, this will be a significant step forward in providing assistance at sea in the area.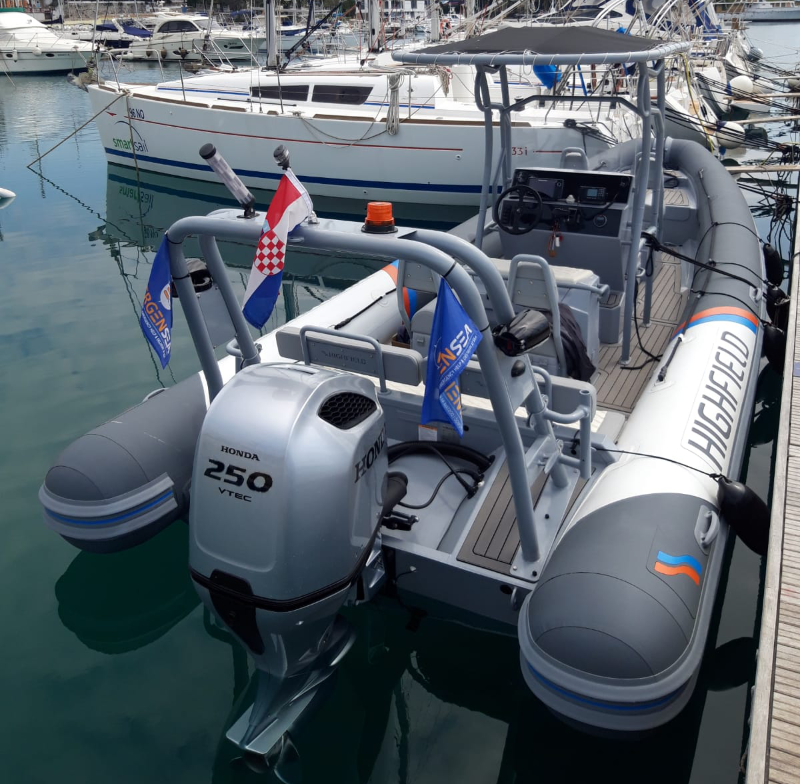 The new office in the establishment in Pula (Marina Veruda) has come to life these days and will start its work on July 15, 2019. In addition to membership and assistance services in this area, the office, in cooperation with Mr. Đek Šurija, will also offer Premium Yacht Insurance and consultations in this segment.
The main office and logistics remain in Zadar, and the new office in the Kornati marina (Biograd na moru) becomes the Call Center for all calls with the new HIGHFIELD 860 SAR vessel.