Adriatic Nautical project of the year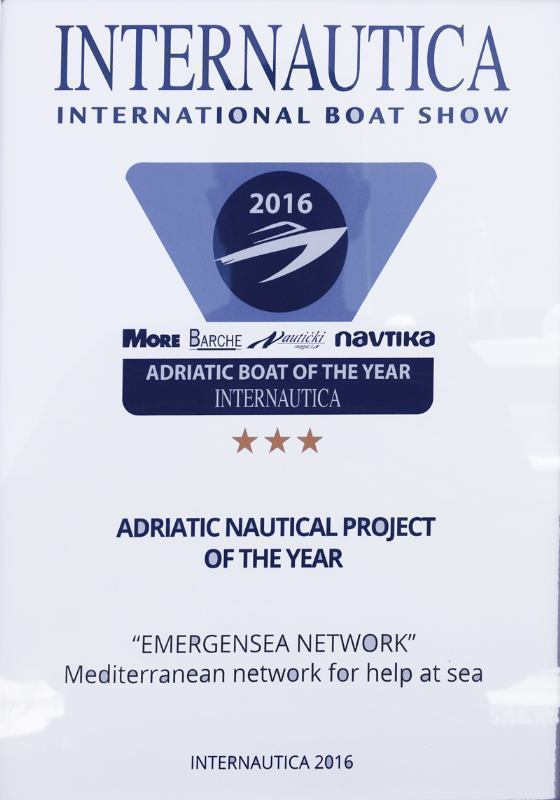 Fair Internautica in Portorož is by many characteristics a specific and very relaxing for exhibitors. Twenty-first performance of this event brought a lot of novelties and premiere presentations. The opening started, as by tradition, with awards ceremony. The jury of 12 eminent journalists from the region ( among other, Slovenian Navtika and Val magazine, Croatian More magazine, Serbian Nautical magazine and Italian Barche) voted in three categories "Nautical product of the year", " Nautical project of the year" "Award for achievements in ecology" plus the "Boat of the year". Among strong competition Emergensea network was awarded as "Adriatic nautical project of the year".
As we came to the press conference merely out of curiosity the roll call of our network as a winner was quite a surprise and so the fair for us began in the best possible way.